Museum Display and Crowd Control Stanchions
Museum barriers are typically used to queue and control visitors throughout a museum or institution. Taller museum stanchions are line dividers and are usually used for directing foot traffic in a particular path or direction. Shorter art stanchions can be used for surrounding items such as works of art to keep visitors from touching or getting too close. There are a number of barrier options that can be used, such as belts or ropes, but most museums prefer the more refined sophisticated approach of a straight cord. This gives a nice clean look that does not distract from the object being viewed.
Q-Cord Retractable Museum Stanchion:
The "Q-Cord" retractable museum stanchion has two retractable cords to comply with ADA standards. These are great for crowd control and are made by 10-31 Inc. and sold at ArtDisplay.com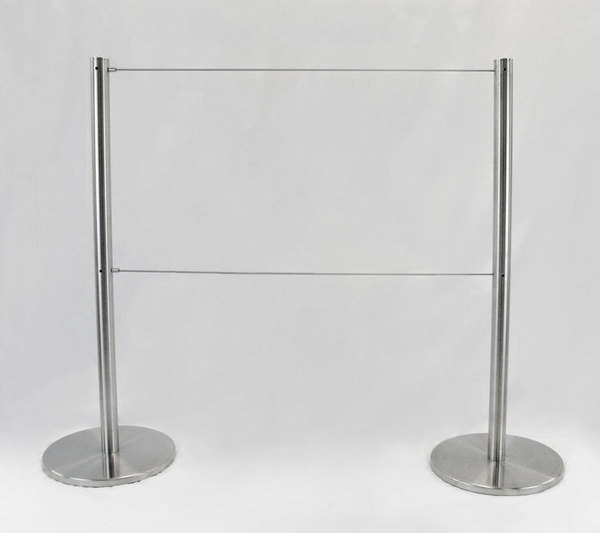 16 inch high grey free standing barriers used to protect an art display.

Freestanding Economy Barriers
An economical option for a 16 inch art stanchion available in silver/grey.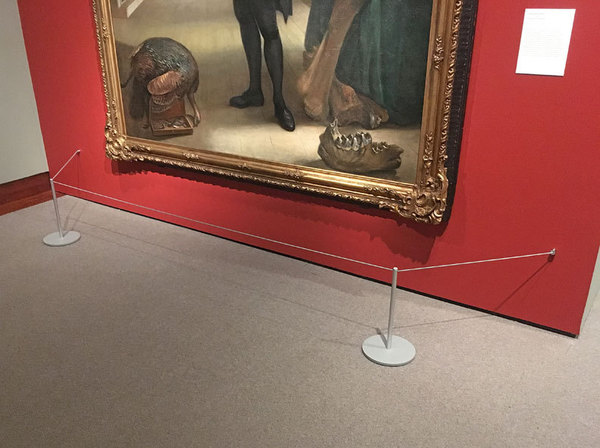 Americans with Disabilities Act
Museum barriers should also adhere to ADA (Americans with Disabilities Act) standards. The belt or cord on a typical museum barrier is too high. According to the ADA, the cord or belt must be cane detectable and located within 27 inches off of the finished floor or ground. The Q-Cord Museum Barrier already meets these ADA requirements. These items and other barrier related items are sold by Art Display Essentials and can be purchased on their website here:
https://www.artdisplay.com/stanchions-and-barriers.html
Floor Mounted Museum Barriers:
Metal stanchions are available in a floor mounted option for more permanent installations.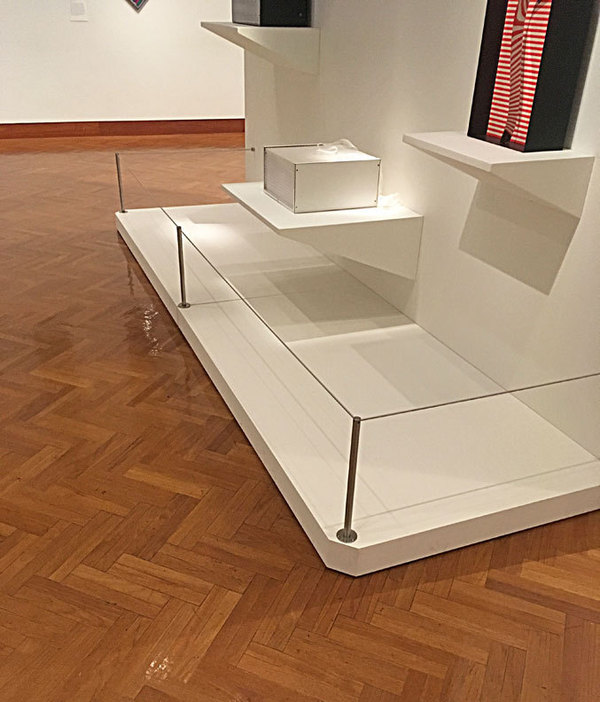 Q-Cords at Whitney Museum:
Q-Cord museum retractable barriers set up for crowd control at the Whitney.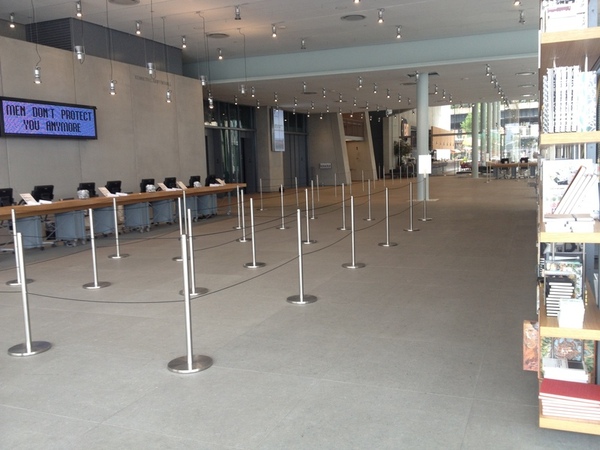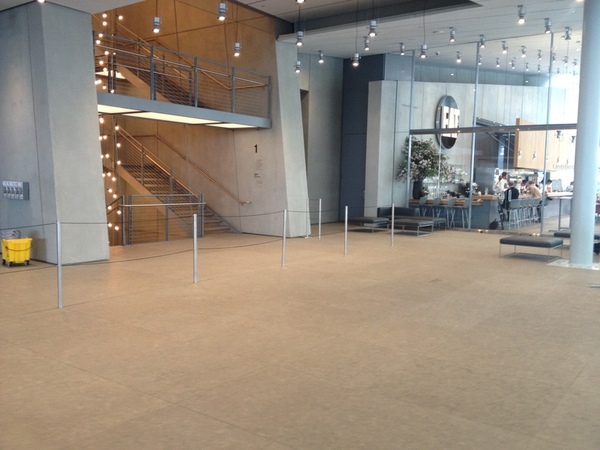 Q-Cord Barriers at the Westfield Mall World Trade Center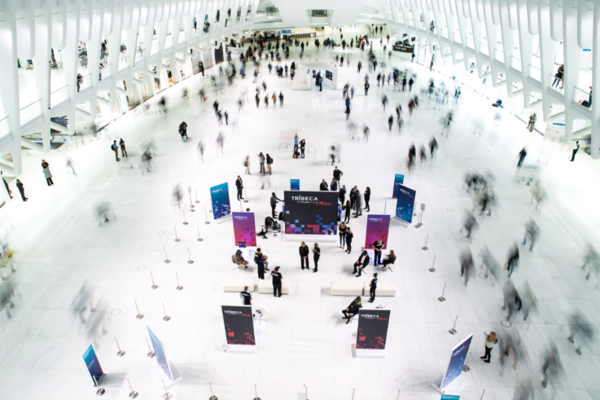 Contact Us:
Museum Barriers
800 862 9869

2 West Crisman Road




Columbia

,

NJ

07832